Ricetta del giorno
Vegan carbonara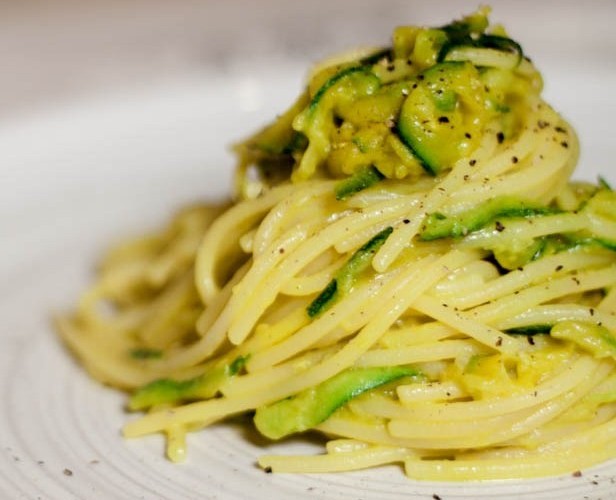 Method:
Wash the zucchini and cut into thin strips; cook them in a pan with a little oil and add the grated ginger and a teaspoon of anise seeds and turmeric.
Cook the pasta in a pot of salted water.
When the zucchini are cooked, after about 10 minutes, sprinkle over hemp and millet flour adding a ladle of pasta cooking water and cook for 2 minutes.
This will give you a delicious creamy sauce to flavor your pasta.
When the noodles are cooked, after about six minutes, let them jump in a pan with the cream.
If the cream with zucchini is too thick, add more water to cook the pasta.
Flavored and garnish your plate with a few thyme leaves and yeast flakes.
Mix well and serve.
Delicious and especially #strabuono here's to you an alternative to traditional carbonara vegan and super light.