Recipe of the day
Vegan cream with spinach and tofu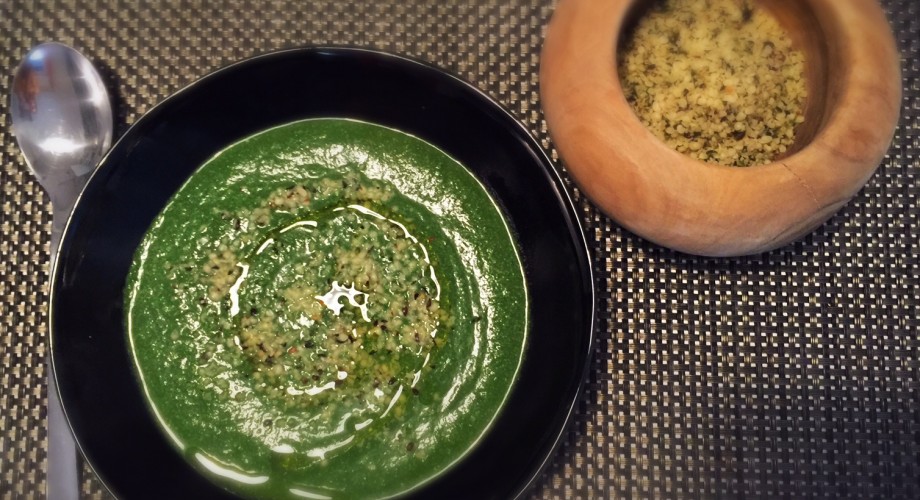 Procedure:
Wash the spinach and put them in a pot of salted water( 3 cups are enough)  to a boil over medium heat. Cook for 5 minutes. Drain in a fine-mesh strainer, pressing with a large spoon to release as much water as possible. Put the spinach salted water in a bowl.
Peel and slice onion and cook it in a pot with oil for 3 minutes, pour the tofu and 2 teaspoons of hulled hemp seeds in the pan . Add the spinach and cook them for 3 minutes.
Transfer the spinach anche tofu to a blender, along with oil, salt and 1 cup of salted spinach water.
Puree them until the spinach are finely chopped.
Put the spinach cream in a pot and cook it for 2 minutes.
Serve and sprinkle 1 teaspoons of hulled hemp seeds on top of the dish, adding hemp oil.
Delicious and colored fast cream, easy to prepare and good to feed ourselves!!!
Perfect for the Autumn and to get fill of vegetable protein and essential amino acids.