Ricetta del giorno
Hemp Pasta (Leaves) with beets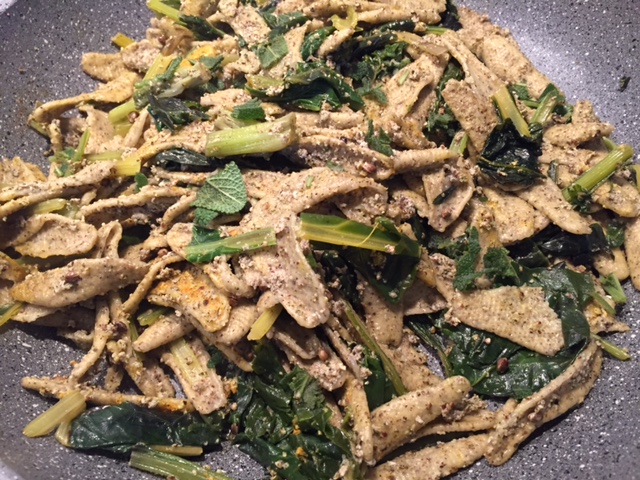 Preparation:
Take a pot with boiling salted water and cook hemp leaves for about 5 minutes.
Wash beets thoroughly and cut them into medium pieces.
Pour them in a pan with olive oil and red chilli pepper.
After 7-8 minutes when the beets are cooked, add a pinch of salt and entire hemp seeds.
Crumble the tofu and put it in a small pan for a few minutes with turmeric and black pepper.
Remove the pan with beets from the heat and pour the leaves in the pan with the vegetables combining with two ladles of pasta cooking water.
Add the spicy tofu and combine, mixing all.
Garnish with the chopped sage leaves and a drizzle of raw oil.
In a few time you'll have a ready nutritional dish.
It has so much energy and low calories.
Totally Vegan!