Ricetta del giorno
Vegetarian stuffed artichokes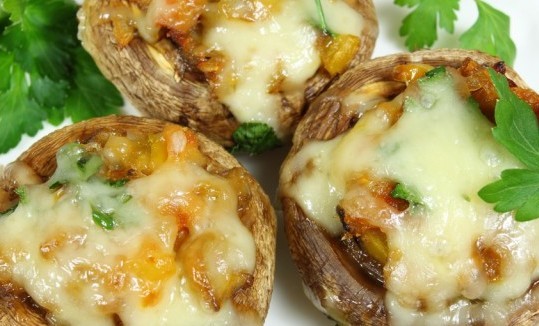 Method:
Before starting to prepare our artichokes stuffed vegetarian, we remind you that it is very important to introduce the artichokes in our diet. Artichokes are a veritable mine of active ingredients, they have very few calories, high in fiber, but they are delicious.
Clean the artichokes by removing the outer and tough leaves and cutting the pointed part of the leaves and rinsing them well, you can also put your cleaned artichokes in a bowl with a bit of water and half a lemon to improve the taste.
In a saucepan, prepare a sauce with extra virgin olive oil and a clove of garlic.
When the garlic is browned, remove it and add the previously cleaned artichokes; fairies sprinkle with a little white wine and cook for 20 minutes over low heat.
Now pull up the artichokes draining them well and let cool until it will be tepid.
Meanwhile prepare bread crumbs and moisten them, then squeeze it well, and prepare the dough for your vegetarian stuffed artichokes. Add the bread crumbs, grated cheese, nutmeg, the shelled hemp seeds and a drizzle of extra virgin olive oil.
Add the egg and mix well to homogenize and compact the mixture.
Now stuff the artichokes and bake placing them on a baking sheet lined with parchment paper for about 20 minutes.
If you want to serve hot with a drizzle of raw oil over … here's an idea #Strabuona for an original Christmas contour and extremely tasty.